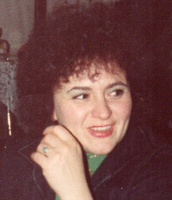 Faye Stewart
Faye Stewart, 75, of Marathon, passed away on November 12, 2018 at home.
Faye was born on June 18, 1943 the daughter of the late George Oliver and Doris Eva Oliver. A graduate of Marathon High School, Faye made her career as a receptionist at ETL, a career in which she deeply enjoyed. The company dedicated the reception area in her honor.
She is survived by her son Donald Stewart; brothers George Oliver and William Oliver; and her sister Gloria Ingrahm.
Calling hours will be held on Thursday at the Wright-Beard Funeral Home, Inc. from 4 to 6pm, with a memorial service to follow at 6pm.
Those wishing to make memorial contributions are asked to consider Hospice 11 Kennedy Pkwy, Cortland, NY 13045.