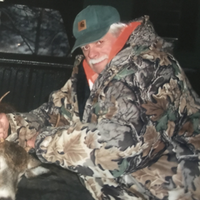 Ronald L. Dolly
Ronald L. Dolly, 74, of Cortland, N.Y., passed away October 2, 2019. Ronald was born on March 25, 1945 in Cortland N.Y., to the late Clayton and Margaret Gross Dolly.
Ronald served his country in the Airforce during Vietnam. He went on to become the owner and operator of the Cortland/Silver Star Taxi service. Ronald was an avid Nascar fan, hunter, fisherman, and he enjoyed camping. He was also a proud member of the American Legion. Ronald was a loving husband, father, and grandfather and will be deeply missed.
Ronald is survived by his wife Helene Dolly, his daughters Tracy Sharpsteen and Tammy Dolly, his sons John Maricle and Terry Maricle, his brother Richard Dolly, his sister Sandra (Philip) Munson, several grandchildren and great grandchildren, and several nieces and nephews.
Calling hours will be held 11am-1pm on Saturday October 12, 2019, followed by a funeral at 1pm at the Wright-Beard Funeral Home, 9 Lincoln Ave. Cortland, N.Y.
To offer online condolences please visit www.wright-beard.com