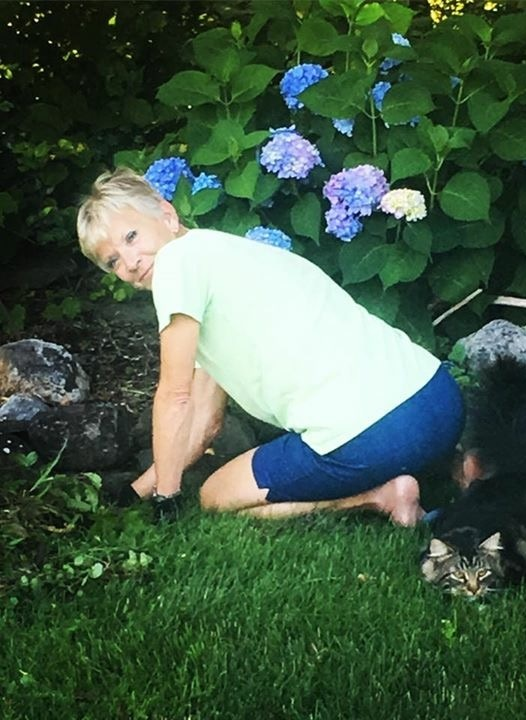 Obituary of Mae Petrella
Mae Belle "Billie" Petrella, 67, of Cortland, passed away unexpectedly September 15, 2017. She was born August 18, 1950 in Cortland NY, the daughter of the late Alfred and Fannie Darling Chapman.
Billie was known by many for her kind heart and loving spirit. She loved all animals, and would often take in stray cats, treating them and her poodles like royalty. She had a fierce love for her children and grandchildren, and it was obvious to all who knew her. She enjoyed gardening, spending time with her family, and going on adventures with her sister. Ocracoke NC and the beaches there were places of peace for her. She was selfless, always putting the needs of others ahead of her own, and always offering a warm smile, even through her own tough times. She will be missed by everyone who knew her.
She is survived by her daughters Michelle (Shawn) Tucker, Jennica (Ben) Baum, her grandchildren Madisen and Brayden Tucker, Emma and Carter Baum, sister Joanne Andersen, sister in law Gina Freeland, nieces and nephews, and her beloved pets and grand-pets.
Billie was predeceased by her husband Angelo "Chuck" Petrella in 2014.
There are no calling hours.
A graveside service will be led by family Friday 11 am at St. Mary's Cemetery, Cortland. A celebration of her life will follow at Beaudry park community building. The Wright-Beard Funeral Home is serving the family.
Contributions may be made to Cortland County SPCA, 879 McLean Rd., Cortland NY, 13045 or CNY Snap, 178 Central Ave., Cortland NY, 13045.