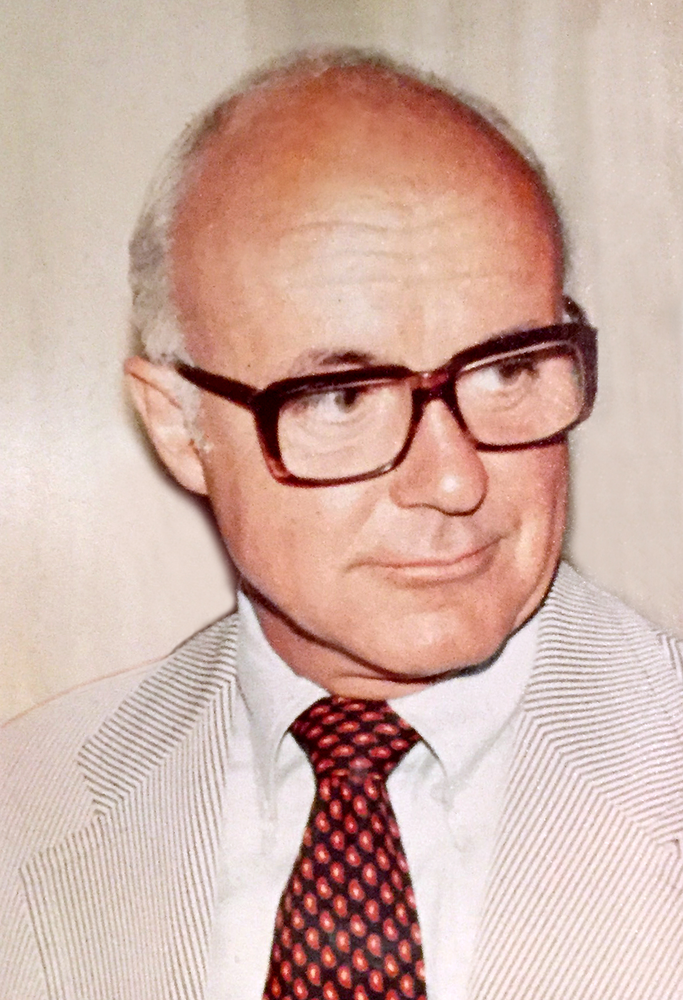 Obituary of J. Ward Abbott
J. Ward Abbott, 84, died on Sunday, October 22, 2017 at home, surrounded by his family, after a year-long battle with cancer.
Born in Detroit, Michigan on May 12, 1933, Ward graduated from Birmingham High School in 1950 and Cornell University—School of Mechanical Engineering in 1954. He also married the love-of-his-life, Gretchen Vernooy, in 1954. From 1955-1957, Ward served as Second Lieutenant in the United States Army Ordinance in Tokyo, Japan. Back in the United States, Ward worked in sales and advanced to New England Sales Manager for Rotary Electric Steel. His position as National Sales Manager at Crucible Steel in Solvay, New York, brought the Abbotts back to Homer in 1967. He went on to serve as Vice President of Sales for Joselyn Manufacturing. From 2002 to 2017, Ward worked alongside his wife in their business, Gretchen Abbott Designs. Ward loved gardening, music and sharing life with his family and friends. He was a long-time member of Cortland Country Club.
Ward was predeceased by his parents, John and Helen Abbott and his grandson Elliott Dafoe. He is survived by his wife of 63 years, Gretchen Vernooy Abbott; four children, Lisa (Scott) Weller, Mary Calale, John (Robin) Abbott and Mollie (Brent) Riley; 11 grandchildren, Amanda (John) Husson, Heidi (Heather) Ransom, Alex (Tonia) Weller, Allyson (Tim) Coffin, Sarah Calale, J. Samuel Abbott, William Abbott and Jane Abbott; Martha (C.J.) Nye, Beau Riley and Dean Riley; and 7 great-grandchildren.
The family will receive friends on Thursday, October 26, from 4:00-7:00pm at St. Margaret's Church, 14 Copeland Ave, Homer. A memorial service will be held on Friday, October 27 at 11:00am at St. Margaret's. Memorial donations may be made to Hospicare-Cortland, 11 Kennedy Parkway, Cortland, NY 13045.
The Wright-Beard Funeral Home of Cortland is serving the family.