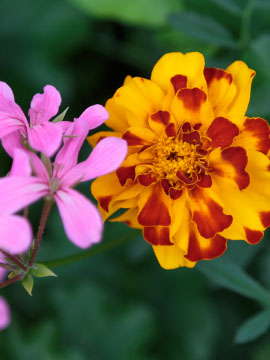 Obituary of Robert Fink
Robert Joseph (Bob) Fink, 44, of Cincinnatus, NY died unexpectedly on Sunday, October 29, 2017 as a result of a motor vehicle accident. He was born on September 11, 1973 in Cortland, NY to the late Alan & Nancy Phillips Fink Sr.
Bobby attended Cincinnatus Central School & was currently employed at Forkies Construction & Fabricating in Cortland.
He is survived by his wife, Kristin Edwards Fink & her children Sam Gleason, Neal Robert Sutton & Liberty Sutton; his siblings Michele (Craige) Rogers, Alan (Penny) Fink, Debra (Joe) Allington, Becky (Jody) Fitzgerald, & Bonnie (Dave) Stauber; his nieces & nephews Brigid (Charles Paulk) Pittsley, Kari (Ricky Shettleton) Pittsley, Raymond Rogers, William Rogers, Kyle (Danielle Wood) Fink, Jack Fink, TJ Stauber, Apryl Stauber, Todd Fitzgerald, Tyler Fitzgerald, Ernie (Megan Filey) McUmber Jr, & Haley-May Stauber; his great nieces & nephews, aunts, uncles, & many cousins.
He was pre-deceased by his parents in 1996, his maternal grandmother, Bessie Phillip & his paternal grandparents Denzie & Russell Ellett.
A calling hour will be held at Wright-Beard Funeral Home, 9 Lincoln Ave., Cortland, on Friday, Nov. 3 from 1-2, with service immediately following. Burial will be held at Taylor Cemetery at the convenience of the family.
In lieu of flowers, donations are greatly appreciated to help cover the funeral expenses and may be sent directly to Debra (Fink) Allington, 13901 Green Meadow Rd., Fort Myers, FL 33913.