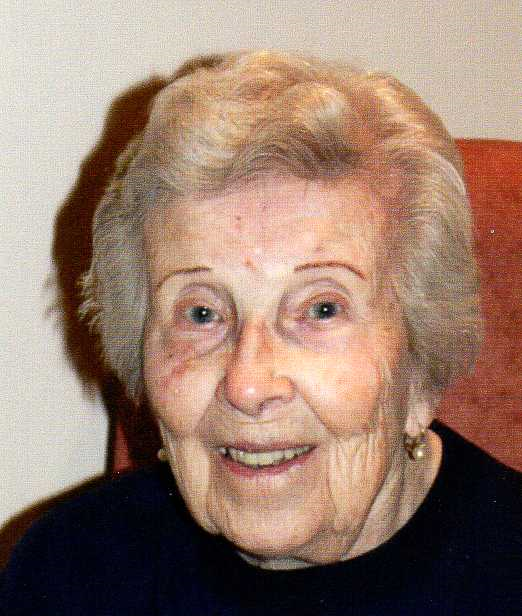 Obituary of Dorothy Gamper
Dorothy Emma Johs Gamper
Dorothy Emma Johs Gamper passed away peacefully October 30, 2017 at Cortland Rehabilitation and Nursing Facility, where she resided.
She is survived by her brother, George Holm Jr. and sister-in-law Carol Holm, three children, Susan and Bernd Schirmer, Cynthia (Cindy) and John Troy, and Steven and Lucille Johs; eight grandchildren, Adam and Rachel Schirmer, Andy Schirmer, Alisan (Schirmer) Andrews, Laura Troy, Ryan Troy, Caitlin Troy, Matthew Johs, and Lauren Johs; four great grandchildren, Lilly Schirmer, Hudson Schirmer, Paul Andrews, and Abby Andrews; and many dear nieces and nephews and their families.
She was predeceased by her first husband, Otto F. Johs, Jr., second husband, Wilber Gamper, and a grandson, Nicholas Johs.
Dorothy was born on August 28, 1928 in Richmond Hills, NY, to Eunice Grant Holm and George William Holm, and attended Andrew Jackson High School. She excelled in her academics, received many awards for her exceptional work ethics, honor classes achievements, and was routinely one of the top students in her art and secretarial classes. Her senior yearbook stated about her, "her quiet and pleasant manner wins her many friends", as she was well liked socially. After graduation, she moved to St. Albans and worked as a secretary in Manhattan. She later worked as the Assistant Secretary to the Superintendent of Schools of Valley Stream. She lived in Valley Stream with her first husband, Otto, and raised three children. They were active in St. John's Methodist Church of Elmont, where Dorothy was Superintendent of Sunday School. She and Otto belonged to the Pioneers and Long Island Decoy Association. When Otto died, she later remarried and moved to Franklin Square, where she lived until 2008. Dorothy and her second husband attended both Grace Methodist Church and Episcopalian Church of Garden City. Upon her second husband's death, she moved Lynbrook and finally to Cortland in 2010 to be closer to Cynthia and her family. She lived in Walden Place, the Elizabeth Brewster House, and, due to health issues, lived the last portion of her life in Cortland Regional Rehabilitation and Nursing Facility. With her move to Cortland, she joined the United Presbyterian Church, and the people of her new church family played a big part in her final years by their visits, cards, and prayers as well as meeting her spiritual needs by serving communion, performing special music by the Whitechapel Bell Ringers and United Presbyterian Church choir, and routine church services at these various locations.
Dorothy will be remembered as a special person who loved her faith, family, and friends. She always put other's needs before her own. She was extremely honest, fair, and tried to live her life by following the creeds of her faith. She possessed positive life skills – her strength was in organization, being punctual, and being practical minded. She was very conscientious and would strive for perfection in what she did. She liked to be neat and tidy, and kept her possessions to a minimal. She possessed a sense of humor, was rock solid regarding her Christian beliefs, and always faced her challenges with courage and grace. She loved to swim, dance, was extremely artistic (as evidenced by her paintings), always practiced positive health habits, and liked being active. Most of all, she loved socializing and spending time with her dear friends and cherished family.
People that knew Dorothy, Dotty, or Dot were fortunate, as she was a special person and will be truly missed. Her family is very grateful to the people that helped her in her advanced years.
Calling hours will be on Monday, November 6 from 1:00 to 3:00 pm at the Wright Beard Funeral Home followed by a Memorial Service. Interment will be the following day for family only.
Donations, in lieu of flowers, may be made to the United Presbyterian Church of Cortland, 25 Church Street., Cortland NY 13045, or the American Cancer Society.