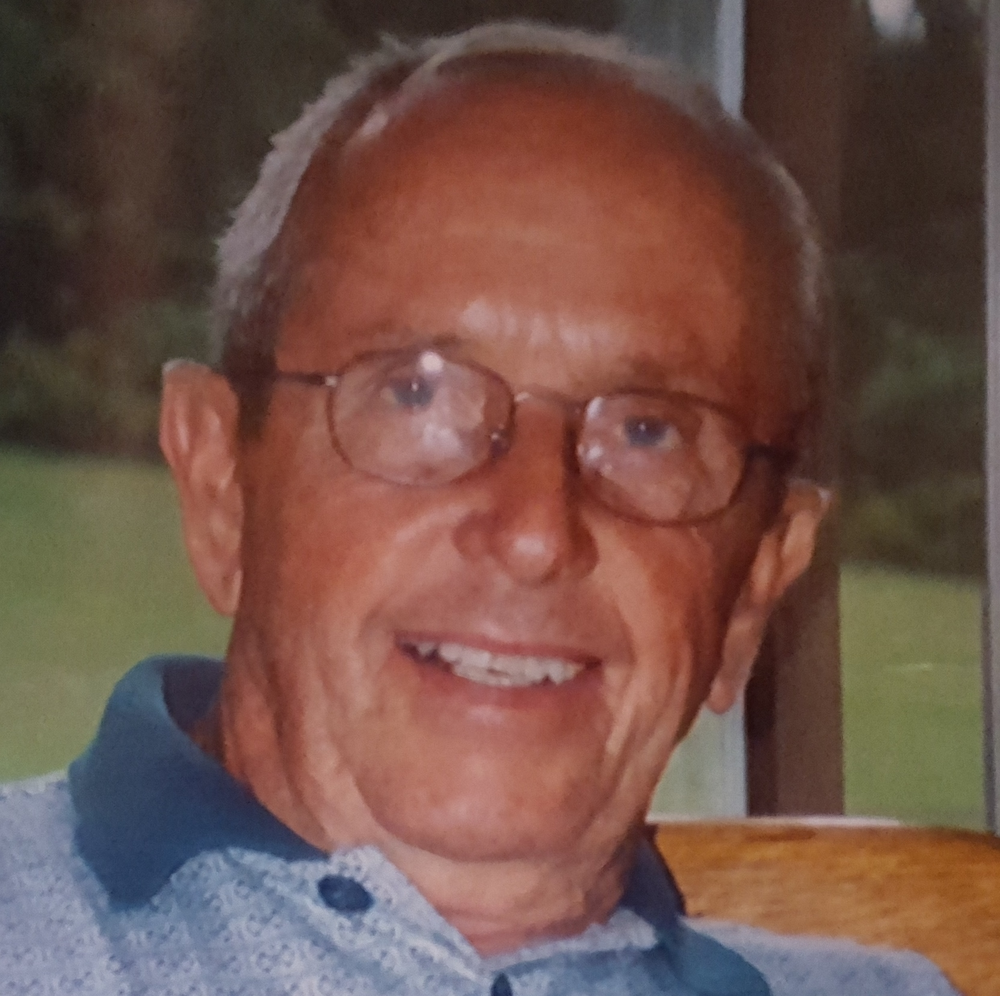 Obituary of Russell Teeter
Russell Teeter, 83 of 2 Mildred Ave, Cortland, passed away November 16, 2017 surrounded by his family. Russ was born June 24, 1934 in Dryden, the son of the late Glenn and Mary Snow Teeter.
Russ graduated from McGraw High School. After graduating, he joined the Army and served as a paratrooper with the 82nd Airborne during the Korean War. He returned to Cortland after his military service and worked in various construction positions for the next 25 years before taking on the role of Sexton of St. Mary's Cemetery in Cortland. He and his wife, Joan, were the co-proprietors of the Cortland Granite Works for 23 years until his retirement. Russ served his community in numerous capacities throughout his tenure, including county Legislator for 30 years. He served on the Dept. of Public works board and the Public Safety Commission, the Cortland County Highway Committee, and was past president of the St. Mary's School Parents Guild. He was very proud of the fact that both he and his son Mark were elected as City Constables in 2008. Russ was a communicant of St. Mary's Church and had been a member of the Knights of Columbus, DAV, American Legion, VFW, Moose and the Cortland Elks Lodge.
Russ is survived by his son; Mark (Brenda) of Cortland, three daughters; Carol (Vince) Patriarco of Cortland, Cathy (DJ) VanGorder of Cortland and Kelly Conway of Bradenton, FL. his brother Gordon Teeter and sister Elizabeth Conway both in Florida. His grandchildren Suzanne and Leslie Patriarco, Jeffrey and Morgan VanGorder, Christie Conway , Kyle and Gavin Teeter and one great grandson Mason Conway as well as several nieces and nephews.
Russ was predeceased by his beloved wife of 51 years Joan Allore Teeter December 24, 2007.
Russ had a zest for life and enjoyed many interests and hobbies including attending and showing his cars at antique car shows, playing volleyball, golfing and playing cards. He was also an avid bowler and was inducted into the Bowling Hall of Fame in 2008. He was happiest when surrounded by his family, especially his grandchildren. .His favorite times were holidays, time spent at his cottage on Little York Lake, and trips to Canada.
A funeral Mass will be celebrated at St. Mary's Church on Monday at 1:00 p.m. Interment with military honors will follow in St. Mary's Cemetery. Friends are invited to call on Sunday 1:00-4:00 PM at the Wright-Beard Funeral Home, 9 Lincoln Ave, Cortland. Those wishing to make memorial contributions are asked to consider St. Mary's School, 61 N. Main St. Cortland, or Hospicare and Palliative Care Services, 11 Kennedy Pkwy., Cortland. To offer condolences online, visit www. wright-beard.com