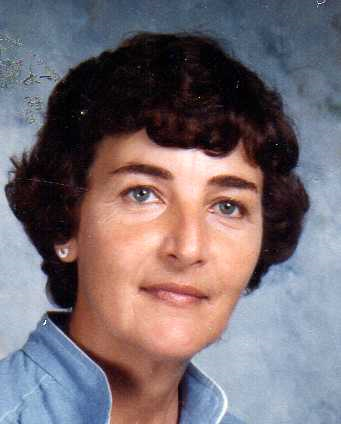 Obituary of Palma Ward
Palma Rose/Angela Mancini "Polly" Ward, 84, of Cortland, NY, passed on to our Lord on Ash Wednesday, St. Valentine's Day, 2018, at her home surrounded by her loving family.
Palma was born on January 15, 1934 in Cortland, the daughter of the late Saverio Mancini and Josephine Fiume Mancini. She was a 1952 graduate of Cortland High School and a 1970 graduate of Cortland State. She was employed by McGraw Central Schools as an English teacher for 23 years. Palma was a communicant of St. Anthony's Church as well as a member of the Altar Society. For many years Polly also maintained the linens and was a Eucharistic minister at St. Mary's Church. In addition, she was a member of the National Education Association, the NYS Teachers Retirement System, the YWCA, Contributing Partner of St. Judes Children's Hospital and member of the Association of the Miraculous Medal. Palma, known affectionately as "Nonni" by her grand children, was an accomplished writer and published in our hearts on every birthday, holiday and anniversary. A special date did not pass for our family without "Nonni" spending hours formulating and accessorizing a poem or card. She was a 30's, 40's and 50's movie lover, recognizing hundreds of movie star's faces and reciting names at a glance. Polly's memory for that was attributed to the all day Saturday matinees that she and her sisters watched at the downtown State Theatre as teens. She had a special eye for correctly identifying any movie's mystery villain. Polly was a genius at brain teasers, crossword puzzles, Solitaire and she creatively and deftly "won" at UNO whenever the grandkids challenged. Her food and sauce recipes have been used, tasted, loved and shared from here to California and on to Italy and back. As with the affect that Polly had on her family, Mrs. Ward also impacted the lives of hundreds of students throughout Cortland County with her tough love. She was the consummate professional in mothering, "aunting", grand mothering, teaching, letter writing, poem-creating, shopping, cooking, appointment-setting, keeping family close, reunion organizing, being the perfect wife and living as a charitable, faithful Catholic. In all of her years, months and last days she prayed the rosary for others "religiously" alone and with family. Polly will be loved and missed by anyone and everyone that ever came in contact with her spirit and vitality. God Bless you, Palma-Mom-Aunt Polly-Mrs. Ward and "Nonni"!
She is survived by her loving husband of 65 years, Edward Joseph Ward, sons Fr. Mary Gabriel Ward FBA of Wooster, Ohio, John (Jack) Ward of Cortland, NY, Joseph (Lita) Ward of Danbury, Connecticut; and daughter Marykathleen (Michael) Canna of Clifton, VA. Palma is also survived by loving grandchildren, Christopher, Michelle Antoinette, Michael, Giulia Romano, Daniel, Grace Rose, Samuel, Lindsay May, Marissa Kelly, Christina Rose, Sean and Brennan. Aunt Polly is also survived by a loving 33 nieces and nephews, over 45 great nieces and nephews and 17 great, great nieces and nephews. She will also miss her very good friends' Annie (Contento) Hicks, Elaine Contento, the Catalano sisters, Victor Baez, Mary Beth and Dick Coates, Mr. and Mrs. Andy Simpson, Liesl and Dr. Chris Moheimani, her lifelong St. Anthony's Parish and Altar Society, the St. Anthony's Atrium flowers and gifted, card writing Philomena Corsi.
Palma is predeceased by her beautiful daughter Kelly Ward-Deininger, Italian sisters, Antoinette "Toni" (Mancini) Searles, Santina "Sondi" (Mancini) Stone, Maria "Mary" (Mancini) Patriarco, Adeline (Mancini) Gamel, and Veteran brother, Joseph Mancini.
A Requiem Mass of the Extraordinary Form will be held on Friday, February 23, 2018 at 10:30 AM at St. Anthony's Church, with her son Fr. Gabriel Ward as the celebrant. Internment will take place with family at St. Mary's Cemetery immediately following. There will be a reception lunch for all friends, relatives and students following the internment, downstairs at St. Anthony's Church. All are welcome.
Those wishing to make memorial contributions are asked to consider St. Anthony's Church in lieu of flower arrangements and gifts. To offer online condolences, please visit www.wright-beard.com