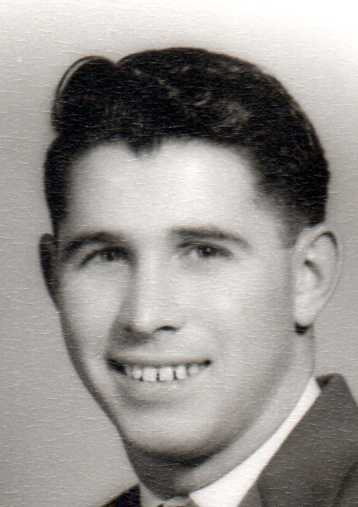 Obituary of William MacLean
William MacLean, Sr. 91 of Cortland passed away on March 25, 2018 at his residence. He was born on June 2, 1926 a son of the late Harry and Mabel Countrymen MacLean. He went to school in Andes, NY before coming to Cortland in 1948.
He married Helen Stevens on June 28, 1952.
William worked at Brewer-Titchener for twelve years, Bill and his brother Leroy were self-employed carpenters (MacLean Bros. Builders) and as a dairy farmer.
Bill was active in 4H, hill climbing with his sons, bowling and hunting.
Bill is survived by his wife, Helen, his sons, William (Patricia), Thomas and Jeffrey. Grandchildren Megan, Nathan, Bradley, Kaitlin, and Hayley, and great grandchild Lukas and his sister Irene Penrose.
He was predeceased by his two brothers and sister in law, Charles and Leroy (Angela) and two sisters Virginia Morgan and Alice.
Calling hours will be held Wednesday from 4-6 PM at Wright-Beard Funeral Home, Inc., 9 Lincoln Ave., Cortland, NY. A celebration of life will take place at a later date.