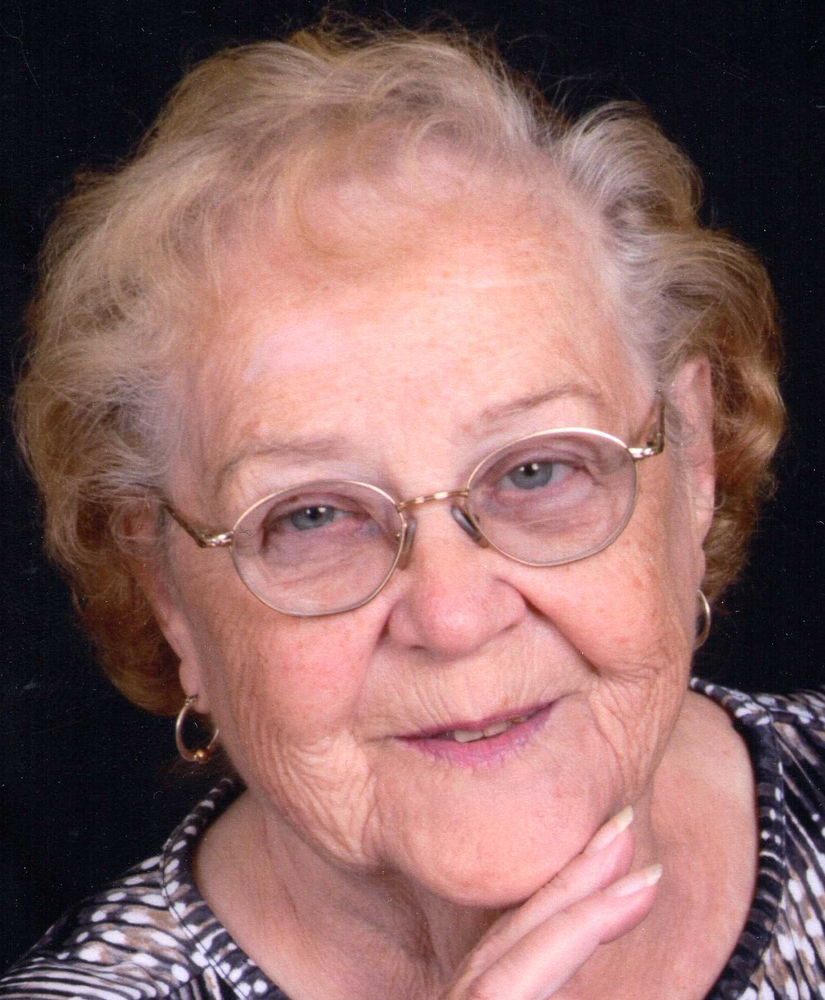 Obituary of Elaine Menapace
Elaine Menapace passed away on April 28th after a brief illness. Elaine was born on April 3, 1932. She graduated from Granville High School in 1950. Then worked at the A & P Office in Albany, NY, where she met her future husband; Richard (Dick) Menapace in 1953 and they married in 1955.
Elaine and Dick raised four children (Michael, James, Thomas, and Rebecca). She was a stay at home mom who enjoyed raising her four children. When the youngest child went off to school, Elaine started working at Cortland High School as a teacher's aide. She enjoyed her years at the High School interacting with the students. Elaine retired in 1997. After retirement, she enjoyed traveling and socializing with friends at the Cortland Senior Center.
At the Senior Center, Elaine enjoyed playing shuffleboard, playing cards, and Wii bowling. She and Dick took many trips with the seniors as well as trips to visit her family. One of Elaine's favorite trips was going to Texas to visit Dick's brother and sister-in-law where they were always off shopping somewhere looking for a bargain. Elaine volunteered at Cortland Repertory Theater during the summers in Little York. She also volunteered at Cortland Regional Medical Center in the coffee shop.
Elaine truly enjoyed her family and loved spending time with her six grandchildren. She recently returned from a trip to Massachusetts visiting her daughter and grandchildren.
Elaine is survived by her loving husband Dick, her son Michael, his wife Beverly and their children David, his wife Kim, and Melissa, her son Thomas, her daughter Rebecca and her children Samantha and Tyler Blake, a brother, Ronald and his wife Barbara Barnes, and numerous nieces and nephews.
Elaine was predeceased by her son James Menapace in 2012.
Calling hours will be Wednesday from 4:00 to 7:00 PM at Wright-Beard Funeral Home, Inc. 9 Lincoln Ave., Cortland, NY. A mass of Christian Burial will be Thursday 10:30 AM at St. Mary's Church, 59 N. Main St., Cortland, NY. Burial will follow in St. Mary's Cemetery, Cortland, NY.