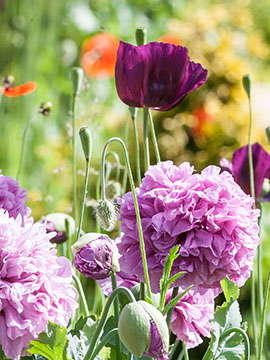 Obituary of James Wanish
James J. Wanish, 68, of Cortland passed away on Sunday, May 20, 2018 at Crown Park Rehabilitation and Nursing Center. Born on September 17, 1949 in Cortland, he was the son of the late Charles and Mary McNamara Wanish.
James graduated from St. Mary's High School in 1967. He went on to attend SUNY Cobleskill, graduating in 1969 with a degree in horticulture. He returned to Cortland and was employed as a firefighter for the City of Cortland.
James is survived by two brothers, John (Angela) Wanish and Charles Wanish Jr.; nephews, Ryan and Brandon (Amanda) Wanish; niece, Stacey Wanish-Fuentes; aunt, Theresa Fitzgerald; cousins, Donna and Jean Wanish, Bernadette (Mark) Travis. Also surviving is long-time friend Jim (Sandy) Natale.
In addition to his parents, James was predeceased by his sister Mary; uncles Edward, George Jr., Russell Wanish, and John Fitzgerald; niece Lindsay Wanish.
A Mass of Christian Burial will be celebrated 11 AM Thursday at St. Mary's Roman Catholic Church, 46 North Main St., Cortland. Internment will follow at St. Mary's Cemetery.
Contributions in memory of James can be made to the Upstate New York Chapter of the National Multiple Sclerosis Society.
To offer condolences online, visit www.wright-beard.com