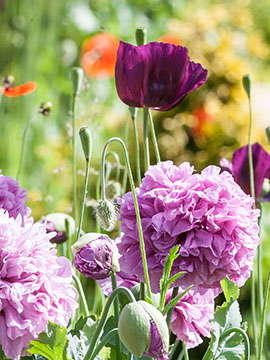 Obituary of Bonnie Craig
Bonnibel Gloria (Grenell) (Windsor) Craig, 84 of Cortland passed away on August 10, 2018 at Cortland Regional Medical Center. She was born on February 3, 1934 a daughter of the late Maurice and Iva (Austin) Grenell.
Bonnie worked at Highgate Manor Nursing Home as a baker. She was a member of the Home Bureau of Cortland, member of the Secret Pals. Bonnie was an avid card player, enjoyed trips to Florida in the winter, loved country line dancing and taking rides in the country.
Bonnie is survived by her companion, Jim Anderson, three daughters, Cheryl (Paul) Marcellus, Cortland, Melody (Stephen) Lowie, Cortland, Mary Jo Maricle, Cortland, eight grandchildren, twenty great grandchildren, several nieces and nephews, and her faithful pet companion Itty Bit.
Bonnie is predeceased by her husbands, Harry Ralph Windsor, Jr. and Neal Craig, Jr. five sisters, Beatrice, Lucille, Wilma, Mary and Dorothy.
Calling hours will be Monday, August 13, from 11:30 AM to 12:30 PM at Wright-Beard Funeral Home, Inc. 9 Lincoln Ave., Cortland with a Funeral Service immediately following at 12:30 PM. Burial will follow in Cortland Rural Cemetery.