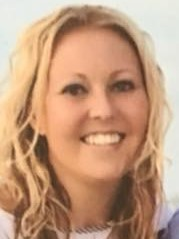 Obituary of Lisa Gilbert
Lisa Marie Gilbert, 33, of Jacksonville, Fl, passed away August 13, 2018, after a long and courageous battle with cancer. Lisa is survived by her fiancé, Kevin R. Costello, of Jacksonville, Fl. Parents, Wendy and Thomas Gilbert of Marathon. Sister, Nicole Gilbert of Marathon. Great Grandmother, Harriet Drach of Cortland, Grandfather, Charles Drach of Cortland, Grandmother Iva Gilbert of McGraw. Many Aunts, Uncles and cousins and her beloved canine companion, Tywin. Lisa was admitted to the bar of NY and FL. She was employed by Fidelity National Financial of Jacksonville as a Litigation Specialist. During Lisa's free time she enjoyed time on Otisco Lake, St. Lawrence River, lounging by her pool with Tywin, reading James Patterson Books, enjoying fireworks, playing cards with her family and snuggling with Kevin and Tywin watching movie marathons. A memorial service will be held 10 AM Saturday at Wright Beard Funeral Home, Inc. 9 Lincoln Ave., Cortland. Calling hours are Friday, August 24th 2-5 pm at the funeral home. A celebration of life will follow memorial service at the American Legion, 212 Tompkins St., Cortland.
In lieu of flowers, donations should be made to Assistance in Healthcare, an organization that assisted Lisa and Kevin with numerous expenses related to her treatment at Cancer Treatment Centers of America.
Donors may go to aih.org/newnan and select the Donate tab or may send a check to Southeastern Asst in Healthcare, 600 Celebrate Life Pkwy, Newnan, Ga 30265. Please indicate "In memory of Lisa Gilbert".