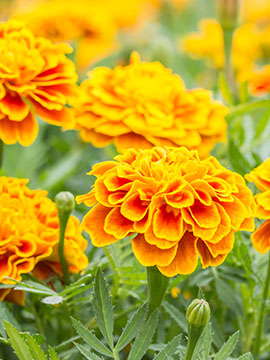 Obituary of Harriet Bush
Harriet W. Bush, 89 of Summerhill went to be with the lord on August 24, 2018. She was born on August 7, 1929 in Truxton, NY a daughter of the later Guernsey and Cora Finch Brown.
Harriet was a cafeteria aide for the Homer Central School district. She enjoyed spending time with her family. Harriet was a member of the Dresserville Baptist Church.
She was predeceased by her husband Orie Bush and her daughter Caroline Vankuren.
Harriet is survived by her sons Clesson and Orie Bush daughters Christine Morehouse, Carlene (Craig) Handelmann, 14 grandchildren, 21 great grandchildren, 2 great great grandchildren.
Calling hours will be held 10 AM- 12 PM August 30, 2018 at Dresserville Baptist Church, 6339 Crofoot Rd, Moravia, NY 13118, with a funeral service to follow at 12 PM. Burial will follow in West Hill Homer Cemetery.