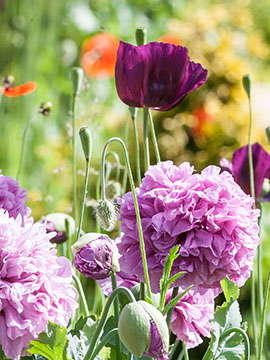 Obituary of Wanetia June Proulx
Wanetia June "Neat" "Gram" (Coville) Proulx, age 79 of Cortland, NY, passed away on October 19, 2018 at the Cortland Park Nursing Home.
Visiting will be held at Wright Beard Funeral Home on October 24, 2018 at 4-6:00 p.m. Burial service will be held on Thursday, 10/25/2018, at Sand Hill Cemetery in Dresserville, NY. Wright Beard Funeral Home will be handling the funeral arrangements.
Wanetia June Coville was born in Cortland, NY to George and Evelyn Coville on 12/5/1938. She was sister, aunt, mother, grandmother and great-grandmother to many.
Wanetia is survived by her five children, Roger Proulx Jr., Joann Basler, Mary Ellen Reagan, Mark Proulx, John Proulx, 12 grandchildren, 9 great-grandchildren, 3 brothers and 2 sisters. She is preceded in death by her husband, Roger H. Proulx Sr., infant daughter, 3 brothers and 2 sisters.
In leu of flowers, memorial donations may be made to Cortland County Area Agency on Aging.