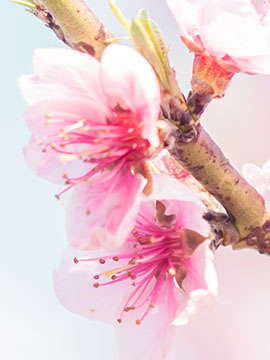 Obituary of Ruth Jennison Springer
Ruth Constance Jennison Springer
February 10, 1923 – November 7, 2018
Ruth Jennison Springer passed away on Wednesday, November 7, 2018.
She was born at the Cortland Memorial Hospital on February 10, 1923, the daughter of Jesse and Julia Jerome Jennison. They lived at 39 Charles St. Cortland, NY.
From age four to six, Ruth attended the Campus School at Cortland Normal School.
In 1929, she, her parents and brothers Jerome, Phillip and step-brother George Jerome moved to 75 S. Main St. in Homer, NY. Ruth attended the Homer school and after graduation in 1939 at the age of 16, attended the Cortland Normal School for two years.
In 1941, Ruth attended Central City Business Institute in Syracuse.
After CCBI she took a job as a secretary at the Grange League Federation (GLF) in Ithaca. She quickly advanced to the position of purchasing agent for all 54 stores.
Ruth dated Robert W. Springer of Homer who was attending Cortland Normal in physical education. Bob was the son of Claude and Blanche Bell Springer, also of Homer. Bob and Ruth were married on June 21, 1946 and moved to Cincinnatus where he was coach and athletic director.
That first year, Ruth was asked to teach kindergarten. After that she taught business for a short period. By then Cortland Normal School had become the State University College at Cortland and Ruth returned to gain a bachelor's degree in education. After graduation, she taught kindergarten for seven years in South Otselic and then, until retirement in 1978, taught kindergarten in Cincinnatus.
Life in Cincinnatus was all about raising four daughters, involvement with the Methodist church and the Order of the Eastern Star and attending thousands of athletic events and meetings around the country, state and nation with Bob.
When Bob and Ruth retired from Cincinnatus Central School, they moved back to Homer. At that time, Bob casually mentioned to her that he had been elected treasurer of the newly formed Cortland County Federal Credit Union, which actually meant that Ruth would be the key individual keeping things straight.
For 20 years, they managed and grew the credit union until it moved to new offices on Tompkins Street rather than continuing to operate out of their home. They were then able to retire from the credit union and began spending their time playing golf and visiting their daughters and their families.
Ruth was predeceased by her brothers and by her husband Bob who passed away in 2001.
Bob and Ruth's children are: Susan King (Eric) of Tallahassee, FL; Cynthia Lautenburger (William) of East Lime, CT; Marilyn Preston (Michael) of Dryden, NY; and Janet Jolliff (Jeff) – Culpeper, VA
Her grandchildren are: Eric King, Jr. of Tallahassee; Emily King Brinkman of Traverse City, MI; Christopher Lautenburger of Auburn, CA; Andrew Lautenburger of Niantic, CT; Brittany Lautenburger of Niantic, CT; Nathan Preston of Ft. Collins, CO; Courtney Preston Tice of Fulton, NY; Amanda Preston Kusske of Florence, KY; Jennifer Bly Davis of Richmond, VA and Melissa Bly DiPlacido of Culpeper, VA; and several great grandchildren.
Services for Ruth will be held at the Wright-Beard Funeral Home, Inc. 9 Lincoln Ave., Cortland, NY on Monday, November 12 at 11:00 a.m. followed by interment at the Glenwood Cemetery. The family will receive friends prior to the funeral service beginning at 10:00 a.m.
To offer condolences online, visit www.wright-beard.com