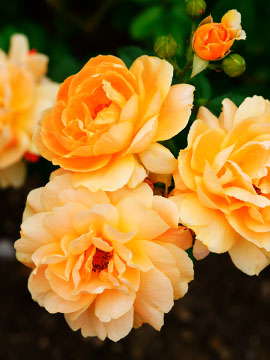 Obituary of Katherine Hartnett
Katherine E. Hartnett passed away peacefully at the Guthrie Nursing and Rehabilitation Center on April 17, 2019.
Kate was the daughter of the late Daniel and Gertrude O'Donnell Hartnett.
Kate was a graduate of Truxton Central School and a lifetime resident of Truxton. She was a faithful communicant of St. Patrick's Catholic Church where she was a member of the Rosery Society.
Kate was employed as a kindergarten aide at Truxton Central School. When Truxton and Homer schools merged, she continued working at Truxton's Marion Hartnett Elementary as a classroom and library aide for many years.
Kate enjoyed knitting and crocheting, making many beautiful blankets and throws which she gave to family members. She also enjoyed SU basketball, attending Cortland Repertory Theater and SUNY Cortland productions, and spending time with family.
Kate was predeceased by her parents; brothers Donel, Charles, and Louis; her sister Mary Schirmer; brothers and sisters-in-law Tom Anderson, Bob Schirmer, Dick Neugebauer, Janice Hartnett, Phyllis Hartnett, and Dickie Hartnett; and nephews Thomas and Christopher Anderson.
She is survived by her sisters Helen Anderson of Syracuse and Anne Neugebauer of Cortland and many nieces, nephews, and cousins.
A Mass of Christian Burial will be celebrated on Saturday, April 27th at 10:00 AM at St. Patrick's Church in Truxton. Burial will follow at St. Mary's cemetery in Cortland.
Memorial contributions may be made to the Marion Hartnett Scholarship Fund, c/o Homer Education Foundation, PO Box 174, Homer, NY 13077.