Recommend Camilla's obituary to your friends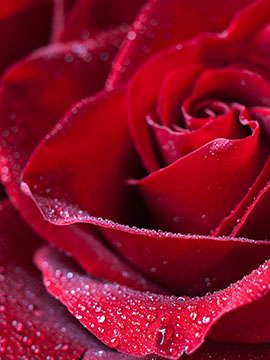 Obituary of Camilla Winchell
Camilla Winchell Obituary Camilla Francis Fellows Winchell, 95, completed her journey in this lifetime on Sunday, April 25, the 34th anniversary of her mother's death. Camilla was born in Guilford, NY, on November 15, 1925 to Minnie Bush Fellows and Earl Fellows. The eldest of three daughters, she helped with farm chores and raising her two sisters while her parents were working. She married her high school sweetheart, Morris Winchell in 1941, at the height of WWII. Within a couple weeks, he was drafted into the U.S. Army and sent overseas to Italy, France, Morocco, and Germany for the next 3.5 years. After enduring the trials of separation and little communication, Camilla and Morris eventually settled in Cortland NY, where they raised three children and enjoyed tremendously their tightly knit neighborhood of friends along Isabel Drive. Camilla did the bookkeeping for her husband's home building business, Winchell Construction. The years were focused on family and fun, camping in the Adirondacks, boating on Skaneateles Lake, trips to Canada, Florida, and the southwest, dancing and dining at the many Cortland restaurants of the era. Camilla was a Cub Scout and Brownie/Girl Scout leader for many years, served on the F.S. Barry PTA, served with the Order of the Eastern Star, and devoted her life to her family. She loved to cook and bake. She was close with her parents, sisters, aunts, uncles, nieces, and nephews. Later Camilla and Morris and their family moved to Tully, NY, where she worked as bookkeeper for her husband's Patch Brothers Lumber business. In 1972 they moved back to their beloved city where she worked as bookkeeper for Craig's Florist. Morris became Cortland City Assessor and Camilla joined him at City Hall where she served as bookkeeper for the Cortland Youth Bureau until her retirement in 1986. From 2008 to 2016, she lived in Dryden, NY, and then moved to the Keweenaw Peninsula in Michigan's UP, and finally settled in Cloquet, MN, from 2017 through her death. Camilla was predeceased by her husband Morris L. Winchell; her parents Minnie and Earl Fellows, sisters Lois Barber and Marie Biviano, her father-in-law Charles Winchell and mother-in-law Ethel Ives. Surviving are her sons, David (Lucy) Winchell of Florida, Dale (Regina) Winchell of Tennessee, and daughter, Deborah Winchell of Minnesota, 10 grandchildren, 12 great grandchildren, and many nieces and nephews. Camilla will be remembered as a kind and loving individual who enjoyed life with family, friends, co-workers, and the community. Everyone who met her commented: Camilla's a sweet lady. Camilla loved conversation and socializing throughout her life, especially enjoying her grandsons and granddaughters and great grandchildren. Her family will miss her spirit and determination, and they will always remember her favorite saying: Life is short; stop and smell the roses. Calling hours will be Friday, 11:00 AM – 12:45 PM at Wright-Beard Funeral Home, Inc., 9 Lincoln Ave. Cortland with a funeral service to follow at 1:00 PM. Burial will follow in Cortland Rural Cemetery. Social distancing and face mask will be required to attend the service.
Visitation at Funeral Home
11:00 am - 12:45 pm
Friday, May 7, 2021
Wright-Beard Funeral Home Inc.
9 Lincoln Ave.
Cortland, New York, United States
Funeral Service
1:00 pm
Friday, May 7, 2021
Wright-Beard Funeral Home Inc.
9 Lincoln Ave.
Cortland, New York, United States