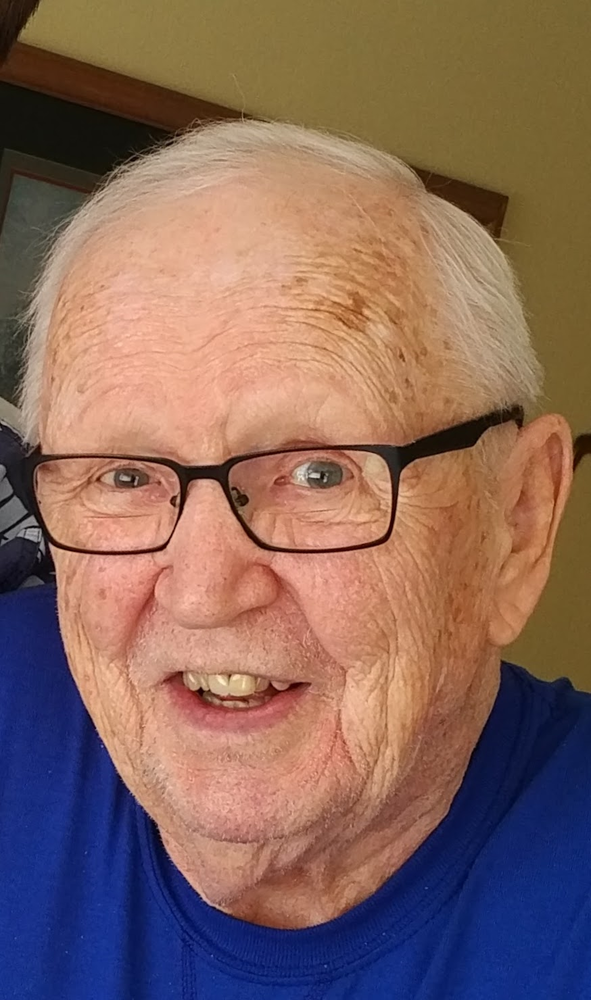 Obituary of David Exley
David A. Exley
Date of Death: August 24, 2018
Wright-Beard Funeral Home
David Exley, 89, of Deland, FL, passed away August 24, 2018 at Cortland Park Rehab and Nursing Center in Cortland, NY. He was born in Boston, Mass, the son of the late George A. and Charlotte Exley.
A graduate of Forrest Park High School in Maryland in 1946, he was a three sport All Star, including All-State second baseman his senior year. He went on to Colgate University where he obtained his undergraduate and Masters' degrees as well as continuing his passion of playing ice hockey. In between his undergraduate work, he married Marguerite Luther, served in the U.S. Army during the Korean Conflict and was honorably discharged in June of 1954. After completing his undergraduate work, he became an English teacher in Ilion, NY, where he started the first ice hockey program at the High School. While teaching, he completed his Masters' Degree at Colgate and left Ilion to become a guidance counselor in the High School at Clinton, NY in 1964. He left Clinton to become the Guidance Director at Hamilton High School in 1968 where he served until his retirement in 1988.
Upon his retirement, he and his wife, Barbara, completed the additions on their camp at Plymouth Reservoir, NY, and lived there until their full-time move to the central Florida area in 1996. Continuing with his passion of helping others, David volunteered for Literacy Volunteers of America and taught countless people to read, joined and became an activist member of the NAACP in Florida, and maintained his involvement with the Quaker religion. Later, he taught GED courses at Daytona Community College, continued with LVA and then became a counselor at the Volusia County prison center where he was beloved and affectionately called, "Big Dave". He lived in Florida until September of 2017, when he was brought back to New York in a memorable 24 hours with his two sons; a trip he said he would never forget. After a brief stay at Walden Place, in Cortland, he was moved in failing health to Cortland Park in mid-November of 2017 where he was until his passing. He said that the people at both places were wonderful people and he liked them all very much.
He was predeceased by his first wife, Marguerite, the mother of his four children, and second wife, Barbara as well as his sister, Barbara and brother Tom. He was the last living member of his generation of the Exley family. He is survived by his sons, Douglas (Carol), George (Mary Beth) and daughters Debra Peacock and Charlotte (Mark) Brown, step-sons Charles Crouch (Susan), David (Jana) , Thomas (Therese), and step-daughters Karen Brice and Kitti Crouch. His grandchildren, Julie Achtyl, Derek Exley, Kent and Keith Peacock, John, Phil, Steve and Piety Exley, Leslie-Anne, Phil and Michael Brown, Mark Lamb, Shana Fortnam, Adrianne Crouch Ward, Josiah Crouch, Bethany Crouch Zernel, Jordan Crouch, Matthew Crouch, Amanda Crouch Eiholzer and many nieces, nephews and cousins.
He often said he was most proud of the numerous accomplishments of his direct and extended family and how much this family has contributed to society. He felt it was extremely important to contribute to the well-being of others.
His compassion and love to his family and others will be greatly missed. He had a profound impact on those around him, as best evidenced by this segment from a poem from an inmate at Volusia County Prison in Fl.:
"Mr Dave has the wisdom of a life well lead,
His sense of humanity is supreme.
Mr Dave sees with eyes full of vision,
He can see you or me in ways we never dreamed.
What can I do?
What can I be?
Who am I really at this time?
What would I like to be in my highest dream of myself?
I'm thinking those higher thoughts profound,
Striving to see with eyes full of vision.
Mr. Dave would have us pursue our dream,
Care and create a better world.
He lives, I'm learning…" Author Unknown
Contributions may be made to LVA, the NAACP or any other charity of one's choice.
A family and friends remembrance will be held in the spring; David's favorite time of year.