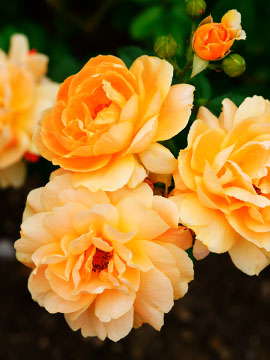 Obituary of Janis Hoellerer
Obituary for JANIS HOELLERER
Janis Hoellerer, 82, of Cortland, left this worldly life on September 29 after a long illness. She was born in Taylor to Edna Sergent and Norman Closson. She attended the Taylor Community ,Willet and Freetown Methodist churches and graduated from Cincinnatus Central School. Janis managed accounts and records for Hoellerer Brothers dairy farm in Freetown and after the farm moved to Scipio Center. She worked alongside her husband, her brother in-law and sister in the daily activities of the business. She also worked part-time as a seamstress in bridal shops in Cortland and Auburn. After Janis and her husband retired from the farm, she worked full time at the Child Development Center in Cortland, caring for children in the infants and toddlers area, and then for Homer Laundry doing alterations and mending. Until her death, she continued providing seamstress services from her home. She was an avid quilter and knitter, creating quilts and garments for family and sweaters for the Knit for Kids program. For many years, she served as an election inspector and was active in community activities in Freetown. Her family was her top priority and greatest source of joy.
Janis was pre-deceased in 2013 by her husband of 59 years, Gary C. Hoellerer She is survived by three daughters, Juliene Ray of Cortland, Sheila (James) Peck of Archdale, NC, and Suzanne (Jack) Kapcha of Union Springs; five grandchildren, Shevaune (Nick Williams) Ray, , Laura (Brian) Anderson, Rachel (Jim) Wallace, Rebecca (Stefan) Somers and Nolan Ray; and four great-grandchildren, Teagan, Tristan, Micah & Eliza. Also surviving are sister Barbara and brother in law Lee Hoellerer, nephews Carl and Nathan Hoellerer and nieces Ellen Peet and Patricia Nelson who were part of the family farm business, along with four other siblings: LeRoy Closson, Norma (John) Rathbone, Brenda Baiguini, and Louis (Barbara Closson.) She was predeceased by a sister, Joyce Closson and sister-in-law, Wilma Closson. Her later years were graced by many friends, including Trudy Wise and special cousin Jean Caughey, who joined Janis on Tuesdays to play cards and enjoy meals together. The family extends special thanks to Dr. Margaret Boufal, Natalie Elkins and the staff of the CRMC infusion center, who became like family through many years of treatment.
There are no calling hours. A memorial service will be held on Saturday, November 3, 2018 at the Cortland First United Methodist Church, 734 State Route 222, Cortland, New York at 11:00 AM , with a reception to follow at the church. Burial will be in Willet at the convenience of the family. In lieu of flowers, please make contributions to Hospice and Palliative Care Services.